Welcome!
As a Licensed Professional Counselor, I provide individual, marriage, and family counseling services at my
home office
in McAllen, Texas.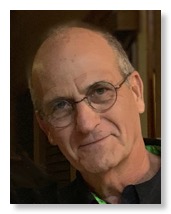 You can make an appointment by calling me at 956-309-3730, or by making an appointment on my
Online Calendar
.
Please note, however, that we sometimes have to put new clients on a waitlist. If so, there will be a message on the online calendar to call us before booking.
You can also read my Bio to learn more about my background. I am a Valley native, an author, and a Professor of Counseling at the University of Texas-Rio Grande Valley. I was first licensed to practice counseling in Virginia in 1982, and have practiced in Texas since moving back to the Rio Grande Valley in 1999.

I believe that counseling can be one of the best things you can do to take care of yourself, and to insure a bright and productive future. But it takes courage to reach out.

I hope to hear from you soon.

Regards,

G. Scott Sparrow, EdD, LPC-S (Tx), LMFT (Va)