⇧
Click on the
blue ball
above for navigation
⇧
Intake Survey—Please fill out and we will contact you!

Welcome to DreamStar Counseling and Supervision!


As a Licensed Professional Counselor in Texas, and a Licensed Marriage and Family Therapist in Virginia, I work with individuals, families and couples in my private practice located in McAllen, Texas. I am also a Valley native, an author, and a Professor of Counseling at the University of Texas-Rio Grande Valley. I also serve as an LPC Supervisor in Texas, supervising LPC-Associates for their licensure requirements.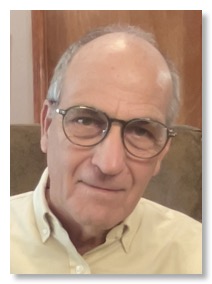 In the past year, my practice has grown! For now,
some of the Associates
I supervise see clients via Zoom under my practice—and further, we have just added two LPCs to our group so that we can provide a more diverse array of services. Indeed, Dreamstar Counseling and Supervision is fast becoming a group practice that offers a comprehensive array of services for children, teens, and adults in individual, couples and family therapy.


If you'd like to know more about us, please peruse our website to learn more. We have added individual pages for our LPCs and LPC-Associates.

I believe that counseling can be one of the best things you can do to take care of yourself, and to insure a bright and productive future. But it takes courage to reach out.

We hope to hear from you soon!

Regards,

Gregory Scott Sparrow, EdD, LMFT (Va), LPC-S (Tx)
Professor of Counseling, UTRGV
Former Board Chair and President,
International Assn. for the Study of Dreams

Founder,
DreamStar Institute

Founder and Director,
DreamStar Free Online Counseling

956-309-3730