Melissa Isabel Medina, M.S, L.P.C.



Melissa is a full time College School Counselor serving students in the Rio Grande Valley. Originally from Reynosa Mexico, Melissa came to the US to earn her Bachelors degree from Texas A&M University in College Station and earned her Masters of Science in Counseling and Guidance from Texas A&M University Kingsville.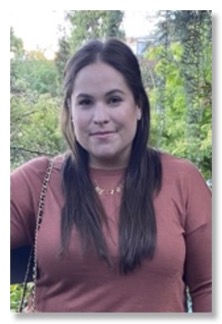 As a Licensed Professional Counselor, Melissa has a diverse background, including forensic counseling, trauma resolution, crisis intervention, and PTSD treatment. Her work includes transitions in life, couples work, adjustment disorder, anxiety, and depression. Her training includes Aggression Replacement Training and DBT. Melissa's psychotherapy approach combines cognitive behavioral therapy, dialectical behavioral therapy, mindfulness practice and others.

Melissa believes that everyone can learn about oneself and are capable of growth. The journey of inner peace involves constant work and acceptance. In her counseling she provides tools to heal and collaborates with clients to fit the uniqueness of each.